Jack Higgins "A Prayer for the Dying"
on
June 13, 2010
at
12:31 pm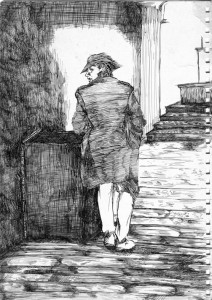 I drew this picture at 14 years old.
my father likes mystery novels of UK.
I liked Jack Higgins in the past.
I knew about IRA from novels of Jack Higgins.
the cinema of "A Prayer for the Dying" is no good.
I like  the cinema of "Eye of the Needle".
the acting of Donald Sutherland is good.